The New England Patriots have signed former NFL MVP quarterback Cam Newton, per Adam Schefter. Newton and the Patriots agreed to a one-year, incentive-laden deal worth up to $7.5 million. According to Ian Rapoport, this deal "has been in the works."
Cam Newton is 31 years old and ready for a new beginning. The former first-overall draft pick spent the last nine years as a member of the Carolina Panthers. The Panthers released Newton in March after he missed the majority of the 2019 NFL season with a shoulder injury.
Cam Newton acknowledged the news on his Instagram Story Sunday night: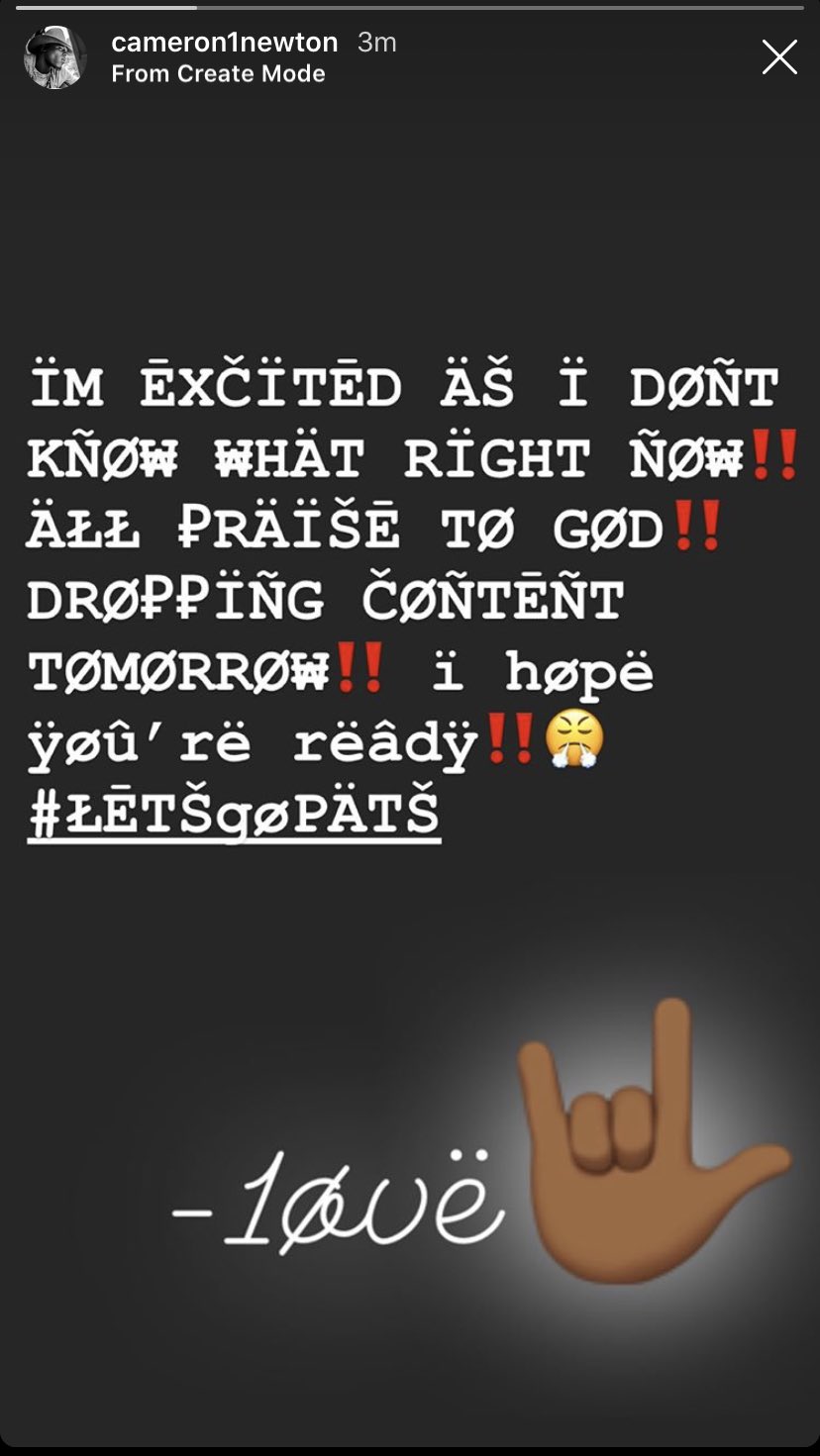 For the New England Patriots, this signing is a huge victory. If Cam Newton returns to form in 2020, the Patriots could once again make the playoffs, despite the departure of all-time great quarterback Tom Brady this offseason. Cam Newton was playing at a high level prior to his injury in 2018. If the former Panthers quarterback is fully healthy in 2020, Bill Belichick and Josh McDaniels will look to continue their dominance over the AFC East.
However, Cam Newton might not be a long-term solution for the Patriots at quarterback. If Newton plays well in 2020 and leaves New England in the 2021 free agency period, the Patriots could get back a compensatory 2022 third-round pick. This is even more crucial now that the Patriots' 2021 third-round pick has been stripped away as punishment for the team's videotape violation. But at only 31 years old, there is always a chance Cam Newton earns a second, long-term contract with the team next offseason.