The New York Giants just traded veteran defensive end, Jason Pierre-Paul to Tampa Bay. This move clears up a lot of cap space for the team, but also creates a need at pass rusher. Having the second overall pick in the draft makes Bradley Chubb a real possibility for the Giants to draft him.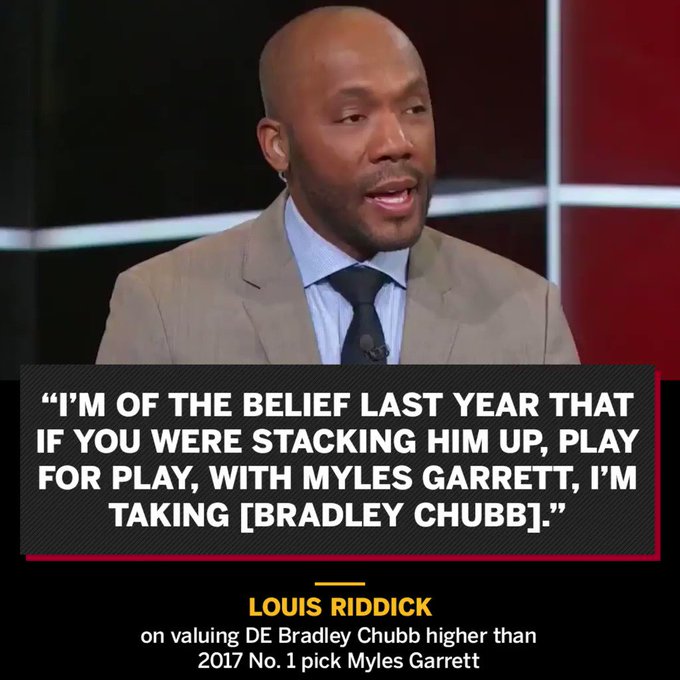 Chubb had a very decorated career at N.C. State, finishing his senior year with first time All-American and first-time All-ACC honors. He has shown flashes to be the full package in a defensive end and could be the most talented pass rusher coming out of the draft in years.
Strengths:
He has the size and athletic ability necessary for the position at the NFL level. Has shown versatility to set the edge and shoot gaps in the run game, rush the passer, and can even drop into coverage from time to time. He is relentless in his attack and has fantastic body control.
[sc name="NYG Articles Thumbnail"]
Weaknesses:
His aggression can hurt him at times, as he tends to play top heavy and lose body control. He needs to work on his initial hand placement and technique. Balance and pad level can be inconsistent at times.
[sc name="Email Signup"]
Summary:
Bradley Chubb is a natural talent at defensive end, a day one starter that will be good for a long time. Though he is more of a natural 4-3 DE, he may not fit the scheme of the Giants new defense, he may not be a talent the Giants cannot pass up at number two.